Testimonials
Katie Pincus and Michael Stetner, Boston

We had a blast and multiple guests told us it was the most fun they ever had at a wedding reception. Even with minimal guidance from us, you gave us exactly what we wanted, including 'Charlie and the MTA.'
Adam Blum, Austin TX

We loved how it all turned out and very much enjoyed the festive and rowdy element you all brought to the events. You guys are great at making the crowd have fun, on top of being very talented. Be ready for some referrals!
Joan and Alan Lipsyc, Beachwood

Thank you so much for making Marla and Jeremiah's wedding day so special! Your presence and music really lent a hamish feeling to our celebration! With gratitude for wonderful music.
Beth Rosenberg, mother of the bride, Pepper Pike

Thanks so much for a great performance. You had the crowd really moving. They loved every minute, as did we.
Bonnie Oppenheimer and Larry Zeichner, Mentor

Thank you so much for making our wedding so memorable with your outstanding performance! Our memories will last a lifetime!
Jacki Friedman, mother of bride, Atlanta

I want to thank you for coming down to Atlanta and making Shira's and Igor's wedding so much fun. The minute we heard you guys at Eitan's and Nili's wedding, we knew you were exactly the band we had always looked for (but never found ) in Atlanta.

Again -- I just wanted you to know how much we appreciated that you made the extra effort to travel here!
Lynn Edelman, father of the bride, Columbus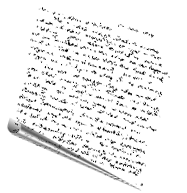 You ABSOLUTELY made the party a wonderful success and will be talked about for much time in the future. I can imagine you will be contacted by some of the attendees for a 'play date' in the future as there are many weddings coming up in our small group of friends. From the bottom of our hearts ... and the rest of it too.... we thank you and wish you a hearty MAZEL TOV!! Thank you. Thank you. Thank you.
Howard Groedel, groom, Beachwood

You guys were as usual fantastic. I especially enjoyed the "bottle dance." You guys did not miss a beat (pardon the pun). Amy and I could not have been happier.
Judy Pollock, mother of bride, Pittsburgh

You were a big part of my daughter Ariel's wedding. We got many favorable -- very favorable -- comments on your performance that evening. I myself had a wonderful time.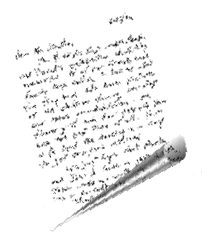 Sarah Cohen and Ben Zober, bride and groom, Columbus

You guys rocked the house.
Ariel Pollock, bride, Pittsburgh

We have been getting a ton of compliments about you guys. Everyone loved you and had a fantastic time because of your positive and fun energy. We'll definitely recommend you highly to any engaged friends!!
Matt Zaklad, groom, New York

YOU ARE THE GREATEST!! I am a walking bundle of sprains, aches and smiles thanks to the greatest hora of all time. I can't tell you what a mitzvah you gave Laura and I by giving us the sounds and sights to make our wedding rock!!! I want to hora all the time (once I heal from this hora). The best!
Kenny and Susan Newmark, parents of the bride, Cincinnati

Yiddishe Cup was fabulous - EXACTLY what we wanted for a fun peppy wedding! The evening kicked off just the way we all wanted with the "killer" hora.. And then the klezmerachi wanderings bonded every table and kept the festive spirit. Loved the Michigan fight song (bride's dad and groom's mom were in the same class!) and seeing entire tables singing together or dancing around the table . . . it was MAGIC!!!!

Thanks for making our daughter's wedding everything she dreamed of - and very much the personality of the bride and groom! We are VERY appreciative!!!
Sarah Willen & Sebastian Wogenstein, bride and groom, Dallas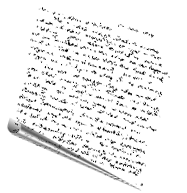 We want to take a minute to tell you how amazing you all were, and how much we appreciate not just your general efforts,but also the extra work you invested in preparing our "first dance" song, "Old Cape Cod," and the Yehuda! original we were astonished, and thrilled, to hear! Kudos to you all, and a huge whopping todah rabah.
Carol Willen, mother of bride, Pepper Pike

The music was great -- and your group was so much fun! Choosing Yiddishe Cup was one of the best decisions we could have made.
Karen Firstenberg-Khazaei, bride, Los Angeles

I am positive that it was the music that MADE the night, and that the evening would not have been a success but for your wonderful talent! We had so much fun dancing and loved ever minute of your playing! Thank you again! I am an official groupie now!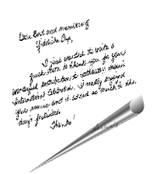 Anna Rosenfield and Josh Boswell, Pittsburgh

I just wanted to let you know how absolutely wonderful you were at our wedding -- in case you hadn't heard! I wish I had let go more and let you do whatever you wanted, because everything you did that night was such a hit. We had so much fun!
Cary Levy, father of the bride, Troy, Mich.
Booking the band was our first step in planning the wedding. Paul [the groom] had never heard you and did not trust our judgment. The rocker in him was not sure a klezmer band would be his first choice.
The rave reviews from family and friends just keep coming. Your coordination with the Detroit Pistons drumline was incredible. It was fun watching the band interact with them, and the final result was the best start to any wedding ever. Thanks so much for making Paul and Laura's wedding everything we had hoped and dreamed.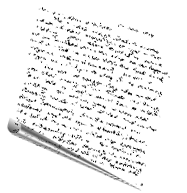 Robin Bushman and Robert Fried, New York NY
You were all just fabulous!! Everybody had such a great time and it was in no small part due to the great spirit each one of you brought to this occasion.
We thank you from the bottom of our hearts, and beyond, for a wonderful, wild, wacky evening of fun!!!
Melinda Turner and Paul Kramer, Ann Arbor MI

Thank you again for your amazing, lively, unforgettable performance at our wedding From the roaming musicians to the incredible dancing, you made our party the rocking-ist one in town.
Lois Hanson, mother of bride, Mt. Vernon

Everyone here in Mount Vernon, Ohio, is still talking about Rachel and Dan's wedding reception. And the first thing they always say is how wonderful the band was.

As my big city (L.A., Philadelphia, various New Jersey cities) guests said, "This was the best Jewish wedding reception" they had attended. And most of the credit -- no, all the credit -- goes to Yiddishe Cup.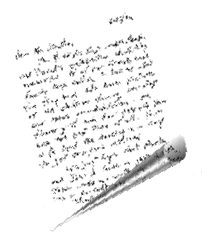 Paula and Meyer Reshotko, parents of bride, Shaker Hts.

Thanks for being totally fabulous! You made the wedding everything we hoped it would be. The dance leader was as fabulous and helpful as the musicians were - all marvelous! We got so many compliments and questions about this great band. The out-of-towners were particularly impressed and loved the serenading and the joyous music. We loved the Cole Porter medley, the Jewish dancing, and the music at the ceremony. Anyhow, you get the gist - we were totally pleased!
Patti Evans, mother of bride, Elyria
Thank you for making our daughter's wedding reception an extraordinary experience! My brother, who has professionally photographed over 300 weddings, says that he's never seen anything like it! Instead of a few women on the dance floor and the majority of the guests watching passively (as in most receptions), you had 80% of the guests on the dance floor all afternoon.
Even the Greek bartender (who asked if we were Greek) said in broken English: "I been bartending here for a long time and I ain't never seen nothing like this before!" And remember, we only served soft drinks and wine!
The bottom line: Yiddishe Cup, you've outdone yourselves! You helped bless our daughter and new son-in-law exactly the way we wanted to. You were worth every penny! Consider yourselves hired for the rest of the Evans' weddings!
And when the video is done, we'll be sure that our friend, the dean of the University of Southern California's music department, gets a copy. We'll even encourage him to show it when he gets together with his buddies Spielberg, Lucas and Williams!
Eleanor Kushnick, mother of bride, Shaker Hts.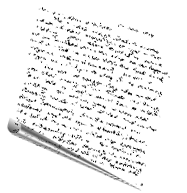 The rave reviews about Yiddishe Cup . . . Every phone call starts with, "And the band!" Everybody loved it. Certainly some people have heard you play before and know what fun it is having you at the wedding, but other people were talking about, "Can I have them come here? Can I have them come there?"
It was wonderful, and I appreciate everything you did. Thank you, thank you, thank you. It was a great evening, due in large part to the happy, happy music that you play. Thank you so much.
Susan and Larry Terkel, parents of bride, Hudson
Wow! Yiddishe Cup was so splendid, so joyous, so warm, so perfect -- and made such a hit with our friends and family that my sister embodied the feelings when she said she wanted a destination wedding for my niece-- in Hudson!
Can't thank you enough, Bert, for your musical genius, your management of the affair -- your perfection. We just loved having you and wish you much, much success.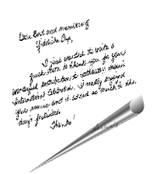 Jonathan Ritter and Stacy Lieberman, Los Angeles

The hora! We must start by thanking you for the hora! People have been talking about it for three weeks. We got back from our honeymoon two days ago, and we are still hearing about it.

Thanks so much for all you did to make our wedding the night we wanted it to be -- the processional music, backing up my brother Matthew on "L'chi Lach," the Norwegian fiddle tune, all the great music at the reception. And did I mention how great the hora was?

Your musicianship and stage presence/crowd interaction were perfect for the evening.
Margie Moskovitz, Shaker Hts., mother of bride

I loved your spirited playing and heard nothing from our guests but rave reviews. Your tango had just enough Yiddish inflection to double the soul quotient! Our gratitude.
Mike Neuwirth, groom, Pittsburgh
You were even better than we expected. Everybody said it was the best wedding music they ever heard. People especially loved the initial pre-dinner Jewish blowout dance and the individual table song requests with audience participation.

My mom loved the ceremonial music on the outdoor deck. You guys are awesome.


My friend Mark loved singing with you.

Everybody loved the bridal dance. And thank you for playing the Don Henley CD with "Wedding Song" at the end of the day. That was an incredible way to end.

When you were recommended, I knew you were great, but you far exceeded those expectations. I listened to CDs from all the top klezmer bands from New York, and you are the best. Honestly!

Thanks for coming all the way from Cleveland. We will never forget you, and who knows, maybe you'll play at my brother's wedding in upstate New York.
Sherry and Bart Simon, parents of groom, Pepper Pike
Thank you for making a lovely wedding positively unforgettable! All our appreciation to Daniel and your wonderful band.
Meryl and Larry Weprin, parents of bride, Dayton
Thank you for making Wendy and Allen's wedding the success that it was. Showing Reform Jews from Dayton that klezmer music is not just for the Orthodox was a feat! The letters and phone calls I have received have been amazing. You truly did a magnificent job. Your sense of timing was perfect and going around from table to table was a big hit!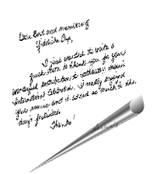 Renate and Marvin Miller, parents of bride, Beachwood
Am just going over some wedding papers of Lydia and Bruce Anderson at Severance Hall and realize I never thanked you and your group for your wonderful and spirited music. Many told us it was not only the best wedding they attended but the most romantic! Your music men helped make it so. Thanks.

Edie and Cal Block, parents of bride, Russell
I want to express my heartfelt thanks and gratitude to you and Yiddishe Cup. The warmth and freilichkite at Michelle and Gregg's wedding could not have been achieved without you. The music you provided was sensational. Listening and dancing to the sounds you created "made" our wedding. Bert, you were cooperative, sincere, and delightful to work with before and during the wedding. Not only would we hire you guys again without a second thought, but we look forward to attending your further engagements/concerts. Thank you, Bert, and the rest of your troupe for making our celebration a simcha!
David Scheider, groom, Chicago
Once again Dahlia and I would like to thank you for your outstanding performance during our wedding. Everybody enjoyed the music and atmosphere that the band provided. In addition, friends of ours from Detroit, who contracted a more expensive band, really thought that playing requests at each table was truly entertaining.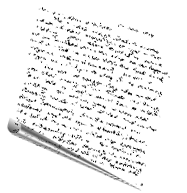 Helen Rubens, mother of bride, Rochester, NY
Thanks SO much. It WAS really great!!!!
Gail Simon, mother of bride, Palm Harbor, FL
My husband, daughter, new son-in-law and I want you to know how much we loved your band at our wedding. Many of our guests said this was the best wedding they ever attended (and I believe them), mostly because of the music. I watched the usually serious faces of people I have known forever absolutely glowing as they followed Alice's expert instruction and thoroughly enjoyed themselves. You were very easy to work with and we greatly appreciate your creativity and understanding.
Morton and Doris Fleischer, parents of groom, Little Neck, NY
Yiddishe Cup made Marla and David's celebration absolutely wonderful. All of our friends and family keep calling to tell us what fun they had. We have pictures of the children dancing non-stop. Our three grandchildren -- the flower girls and four–year-old Sam had the best time of all. Your wife led the dancing in a way to get everyone involved. We just hope that Marla and David have a joyous life. Their wedding – with your help – was a perfect beginning.
David and Dr. Beth Ricanati (Warshawsky), Cleveland Heights
As we start to recover from the big event, we want to thank you for making our wedding a truly special event. Your music before the ceremony, Bert's clarinet, the after -ceremony dancing (with Alice's help), and your post- midnight rock and roll were all fantastic. We received many compliments on your playing, and look forward to hearing you again.
David and Marla Fleischer (Desatnik), Ann Arbor, MI
There aren't enough words to express what absolute magic you brought to our wedding. Your music touched our hearts as we walked down the aisle to the chuppah, and thrilled us as we took our first lively steps as wife and husband. We are so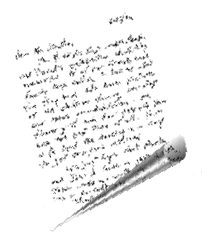 happywe asked you to play for our ceremony. We are not exaggerating when we tell you that many of our friends and family have told us they've never been to a better wedding. We believe your music and dancing made it what it was, and as one friend commented, from the moment we entered and the music (frailach) began, the whole room was alive and everyone was celebrating with us. We continue to relive our reception through the memories of the dancing and all of our spinning, twirling, hora-ing guests! Even those we never imagined dancing could not resist your music, and Alice was fantastic! Thank you putting the life of your music and dancing into our simcha. So much of how we will always think of our wedding will include you. The tunes are still in our heads. P.S. Our niece Anne is telling everyone that she "danced her head off" – all of the children had a fabulous time. I think they especially loved learning all of the dances from Alice. We recommend you, Alice, to everyone!! Also, David's brother Neil couldn't believe that a klezmer band could play "Wipeout" on request – Great job!
Dr. E. David Applebaum, father of bride, Rochester, NY
Please accept my sincere and copious thanks for the excellent production that you and the Yiddishe Cup Klezmer Band provided for our recent wedding. There was absolutely no one who had anything but the highest praise for your work. True to our anticipation, you provided the proper klezmer background throughout the evening while attending to the more contemporary and diversified needs of our guests. We have received several requests for information regarding your group. You could make my job somewhat easier if you would send me half a dozen or so of your business cards. I look forward to seeing you and your group in the future and will, indeed, go out of my way to hear you whenever possible.